Regos Forms for

Confluence Cloud
Power-up your team's collaboration by building configurable and easy-to-use forms for your Confluence team
TRY IT OUT!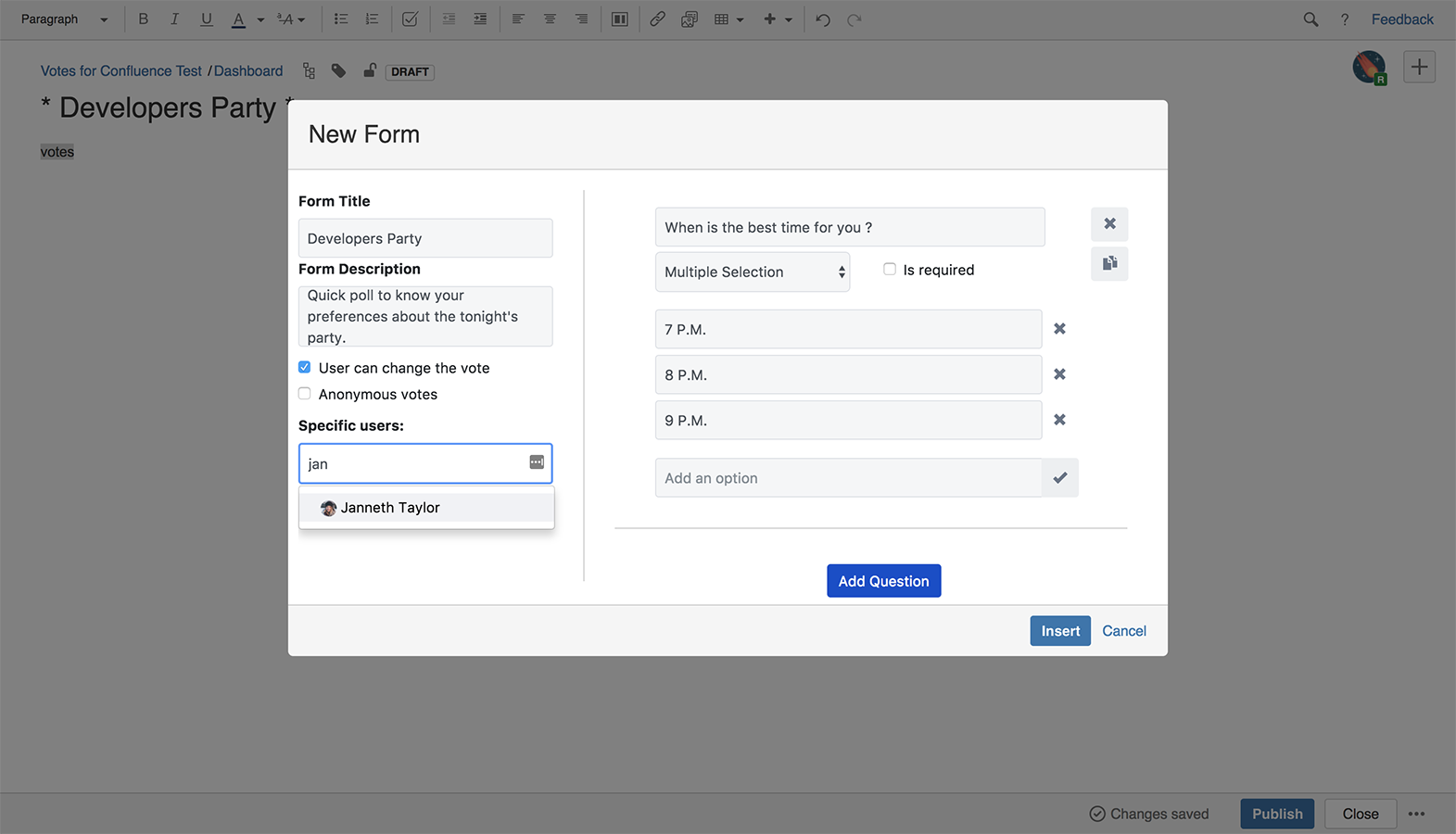 Create forms in Confluence for everyone!
Setup forms the way you want, indicate questions' options, select who is allowed to vote and the privacy level of the votes.Notification options and auto-close options will be available for you!
Learn More »
Make forms available!
Make your forms visible in your documentation and ask people for what you want to know. Take advantage of visibility and permissions configured.

You can also share the form's link with your clients!
Learn More »
See and analyze form's responses in real time!
As soon as people submit responses, they (and you) will be able to see results in real time. Data like how many votes and percentage an option has and who vote for an option can be found in a first glance.
Learn More »
Start collaborating!
Take a look to the documentation to know more about how you can improve your team's collaboration by using Regos Forms for Confluence Cloud